How to organize your trip to OuiShare...
ouisharefest: You can also download this kit in English and French. Since we know many of your are coming to OuiShare Fest from all over the world, it is our priority to support you in finding the most affordable, environmentally friendly and fun travel options to get to Paris. Here's some advice on how to plan your trip. Read More
3 tags
5 tags
Watch
(via YouTube)
2 tags
2 tags
6 tags
6 tags
"J'ai l'impression que ça fait un moment qu'il rumine ces propos. — Vous parlez..."
– Highlighted by Marc Chataigner in Chronique de la dérive douce (Littérature Française) (French Edition)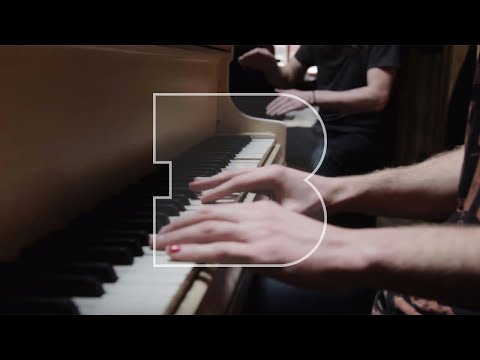 Watch
(via Vincent Segal & Ballaké Sissoko - La Blogothèque)
Photopic Sky Survey →
Le ciel dans son intégralité … on est bien au sein de la Milky Way … 
1 tag
Watch
Mirel Wagner - La Blogothèque "Mirel Wagner, cette Finlandaise d'origine éthiopienne débarquée de nulle part, qui nous a mis par terre en fin d'année dernière avec un disque abrupt, intense, solitaire. Elle nous a alors confirmé qu'elle n'appartenait à aucune scène, n'avait pas vraiment d'ami musicien, et que si elle adorait Spotify, c'était parce qu'on y trouvait les vieux blues...
3 tags
3 tags
Watch
Retro Stefson passe dans le ciel à la vitesse d'une comète : 18 ans d'âge en moyenne, un troisième album en préparation, un second Concert à Emporter, un déménagement du groupe à Berlin pour laisser exploser son talent. (via Retro Stefson - La Blogothèque)
8 tags
Watch
"La Société Du Spectacle Today", the last jpgtxtflvpngrtfmp4 ISSUU of january. When I gathered all what did triggered me during January, it all came down to an refreshing of the Société du Spectacle de Guy Debord. Book I recommend to read again soon.  jpgtxtflvpngrtfmp4 #6 1201 - January 2012
3 tags
Watch
Une autre façon de visualiser ce qu'est Internet ? Un mur de visages éclairés par leurs propres écrans ?  bashford: Hello World! by Christopher Baker is a large-scale audio visual installation comprised of thousands of unique video diaries gathered from the internet. The project is a meditation on the contemporary plight of democratic, participative media and the fundamental...
Watch
I hope this exhibit will soon come to Paris… Don McCullin, about the London homeless - we make money not art The photos in the exhibition were mostly taken in the East side of London. The area is now attracting a different crowd . Don McCullin, Homeless Irishman, Spitalfields, London 1969 Also at Tate are spectacular b&w images that shows the toll that industrialization took on the...
3 tags